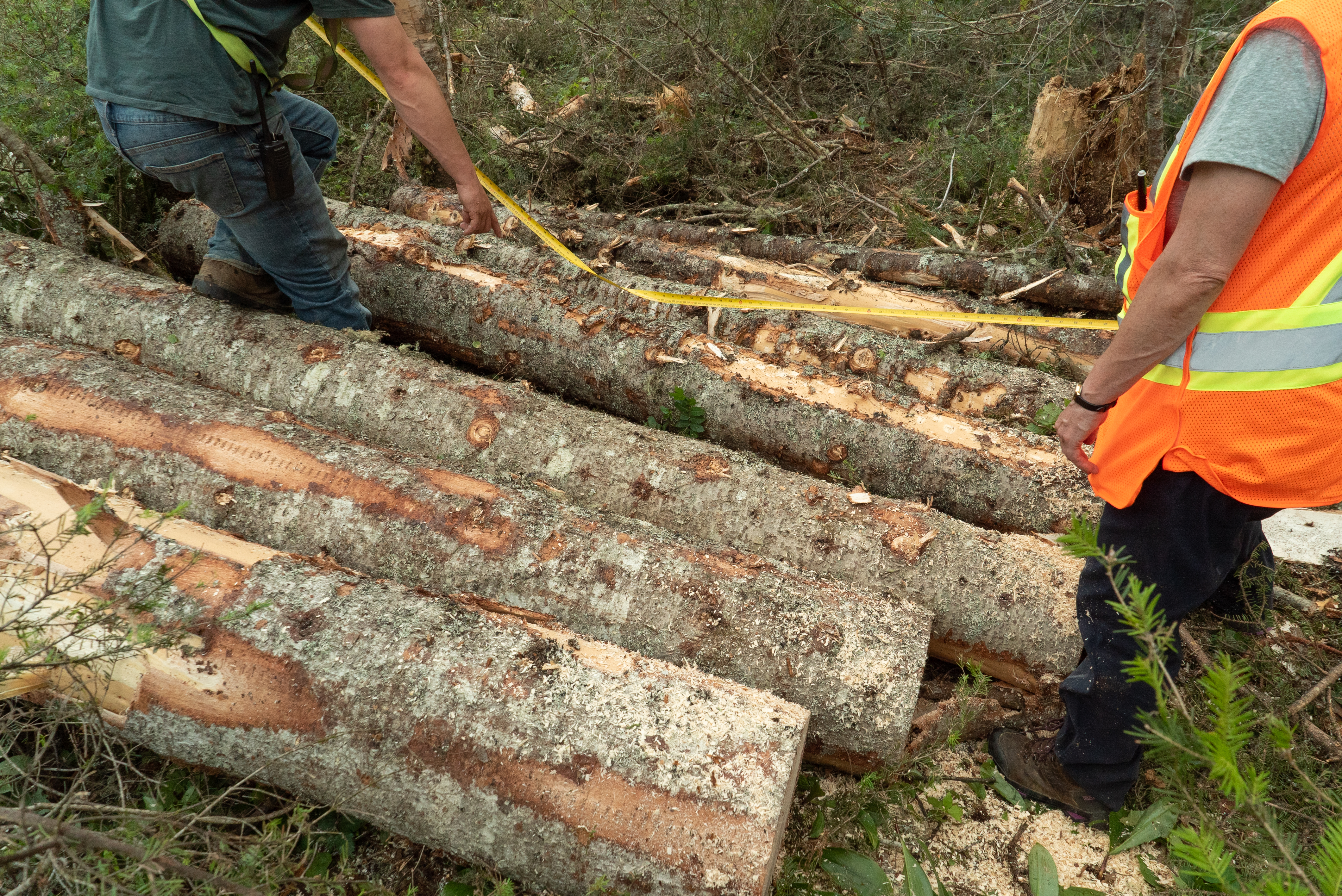 Mesure de contrôle et étalonnage
Calibration (without an electronic caliper)
Calibration without an electronic caliper allows the length sensor to be adjusted.

Ten to fifteen logs are needed for this operation.
The lengths of the selected logs are measured with a measuring tape and the results are entered manually into the on-board computer.
The on-board computer automatically calculates the corrections to be made to the sensor. The operator must accept or reject the proposed changes.